Powrót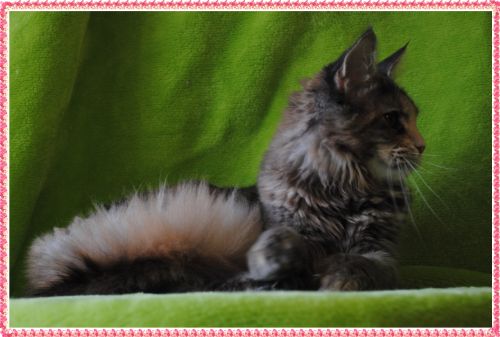 Pl*Dwa Formaty Hania
born 30.03.2017
MCO g 22 blue tortie tabby
Hania is super-cute blue tortie.
She moved to us from Monikas breeding - DWA FORMATY :).
She's a child from Golden Knopka's Lion i Pl*AspenVille Nelly.
Hania's so, so, sooooo lovely kitty! She could spend all day in my arms and unfortunatelly..she's a HUGE glutton.
Hania could eat everything, what she ''hunt'' - tomatoes, chocolates... just everything what will stay on top.
Very harmony body, but what i love at all is shes muzzel - so gorgeus!
Like little hamster ;) We love her so much! Thank You Monika! :)
Pedigree